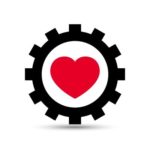 Every now and then, Old Busted Hotness sees a story on the news that grabs her heart and brings tears to her eyes. Okay, okay. . . maybe bawls like a baby is a more descriptive phrase. That's what I did this morning when I read the story of former college football coach Don Horton and how the men he inspired are paying it back to their coach in his hour of need.
A Little Background
Don Horton is a football coach. He spent ten years as a coach at Boston College and six years coaching at North Carolina State University. He has Parkinson's disease. After ten years with the disease, he's now in hospice care. He is 58 years old.
What He Did
He loved them. He took care of his players like they were his own kids. He called them "his men." He made a difference in their lives. He was never a head coach but pro baller after pro baller will tell you stories of what he did for them. Just one. . .
"With coach Horton, it was the way he made us feel outside the meeting rooms and practice fields," said former Cleveland Browns offensive lineman Paul Zukauskas. "He was a guy that could be tough as a coach, but he'd ask how your family was doing. He really took the time to get to know everybody."
What They're Doing
Paul Zukauskas is now a high school football coach in Massachusetts. Upon hearing of Horton's illness, he wanted to help. Along with Ricky Brown and Al Washington, he set up a Go Fund Me page to raise money for final expenses and a college fun for Horton's two daughters. To date, they've raised almost $39,000 with donations from Atlanta Falcons quarterback Matt Ryan, Tampa Bay Buccaneers offensive lineman Gosder Cherilus and former New York Giants defensive end Mathias Kiwanuka, just to name a few.
Let the Bawling Like a Baby Commence
Raising money is nice. It's necessary in times like this. But what Don's wife, Maura, worried about most was whether their 13 and 8-year-old daughters will remember their dad for the man he was. The youngest has only known him sick.
"We keep saying over and over we're going to be all right. I'm not letting in, because it'll just be me single parenting. I'm not going to give in," the 46-year-old said between tears. "They need to be who they are going to be but with the values that Don wanted them to have: education and perseverance."
The Lost Art of Letter Writing
Melanie Walker, a friend of the family, decided to help the girls remember. She asked people who knew Don Horton to write letters to his daughters, sharing favorite moments, as a way for the girls to know their dad. The players Don had touched began to write. (Quick sample as I'm crying again.)
"In a football world where players are treated as numbers, you treated us as people, and stood out," wrote Ryan Utzler, former running back at Boston College.
In an emotional letter from former Boston College player DuJuan Daniels, now a scout for the New England Patriots, Daniels told the girls how their father impacted him starting in high school.
"When I sat down with your dad that day at my school, I knew he was the coach that I wanted to follow," he wrote to Horton's daughters. "He cared about school, he cared about your family, he cared about you, the kid he was welcoming into his family. I knew he would look after me, just like he promised my mom, sister and grandmother he would with me being hundreds and hundreds of miles away from the only place I had ever known," Daniels wrote. "I can assure you that your dad, Don Horton, had a heart of solid gold. You two, along with your mom, Maura, are forever entrenched in it. I am happy to call you two my 'little sisters.' "
The stories will get to you. They sure got to this old lady.
How You Can Help (click on the links)
If you'd like to send prayers or kind words to Don Horton, you can email him at walkermp.com.
You can donate to help his family on the Go Fund Me page.
You can purchase from MagnaReady. One day after a North Carolina State game, Horton's limited dexterity prevented him from being able to button his shirt. One of his players, Russell Wilson, now quarterback for the Seattle Seahawks, quietly came over to help the coach. That's when Maura Horton created MagnaReady, a line of magnetic shirts for people with disabilities.
The Legacy
Maura Horton's hope is that memories of her husband, who truly touched the lives of many, will last. "People can make such a difference in such a short time in life," she said. "I feel very protective of the girls, and I want them to know how loved they were and how special he was, to be able to be those kind of human beings that will change the world, too."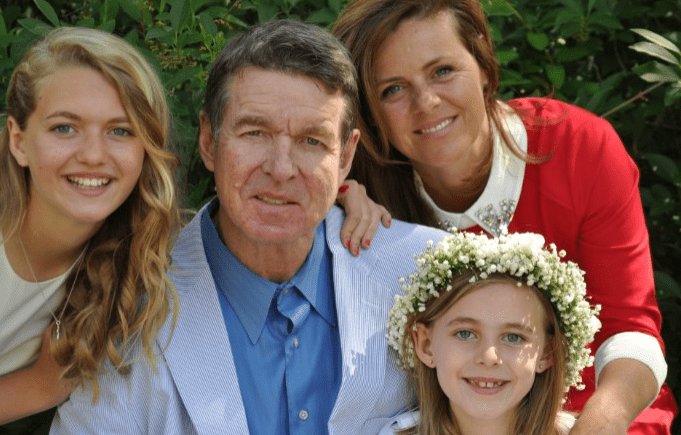 All quotes are from a CNN article which you can read in its entirety HERE.
Warning: Bring LOTS of extra tissues. You're gonna need 'em.
OBH over and out.