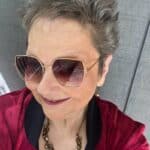 It's been said that everything old is new again. Boy, they're not kidding!!! I just got an ad from Nordstrom. . . . yes, Nordstrom. NOT some fly-by-night retailer for the latest trend. Actually, I've seen these shoes all over the place. For those of us of an age, so to speak, remember these bad boys?  And for anyone who doesn't know shoe brands, Sam Edelman is a luxury brand. I just went and looked. . . . those black puppies on the left are $150!!!!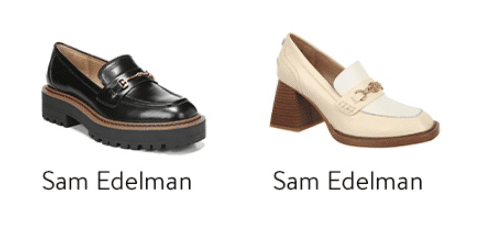 I could barely lift my legs the first time these were out. Now? At almost 70? Who's playing a joke on this 'ole broad? Someone is and I bet they're laughing. I'm not.
Yes, It's My Age Talking
I like old shoes, yes, but not these old shoes. I like pumps, stiletto heels (even though my days of hoochie heels are long over), elegant shoes with maybe a jeweled shoe clip, wrap wedges from the 1940s and STYLE. I like Keds and P.F. Flyers in the summer. And, yeah, this is a style, but.  .  . UGH This clunky crapola can take a hike, in my NOT so humble opinion.
Who's Wearing This Ca-Ca?
Go to any of the websites for the name brand clothing houses and you'll find the answer. EVERYBODY! Well, everybody under the age of 50, at any rate. Are they comfy? Probably. I seem to remember they were. Do they add height to us short stacks? Yeah, they do. Am I gonna wear 'em? HELL NO! Unless I decide it's leg day and I can't make it to the gym.
WHY?
Are there no new ideas out there under the sun for shoes? I realize feet are a basic shape and probably most styles of shoes have had a go 'round in the last couple of hundred years, but. . . why clunky, UGLEE shoes?
So. . . just for shitz & giggles, I went to Google Land and typed in "ugly shoes in history."  Some of these are ancient, but a few of them are contemporary.  Maybe I should change my opinion on those Edelman loafers, eh? SIGH Okay, okay. You twisted my ankle. Now where the hell is my Nordstrom credit card? 😎