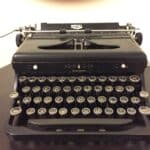 This post is something that's been a long time in coming. I was always "going to do it" when I was writing more a few years back, but. . . after seeing something recently that set me off and reading many of today's news articles, I thought I would let you in on some of the secrets in the hopes that you'll spot this "stuff" as it appears and think for yourself. It's not all that hard to slant your writing if you follow my guidance.
Provocative Headline
This is the one that irks me the most so it's going first. It's actually what got me spinning this tale for you right now. Same identical news story in the body. Two different headlines. Which one would you rather read?
"One day after reopening, an ice cream shop was forced to temporarily close because customers didn't follow social distancing rules" Ho Hum, no social distancing.
"Ice cream shop closes day after reopening over harassment from patrons" OH NO, HARASSMENT. . . get the tar and pitchforks!!! (Shades of "Shrek" 😉 )
Here's a link to the second story so you can read it for yourself. The story is the same. It's only the headlines that are different.
Not Explaining Yourself in The First Paragraph
If you took a Journalism class back when I went to college, you were told to make sure you had the Five Ws in the first paragraph, i.e. Who, What, When, Where and Why. That set the story up for the reader to dig into as you elaborated on each of those. Well, in today's world, it ain't necessarily so. It's been proven that many people are headline readers, you know, of those provocative headlines described above. They won't get into your story if they're confused by what's not in the first paragraph. Also, if you're writing for money, they'll click out of your story faster than the speed of light and you'll lose your pennies for readership. So write that provocative headline, confuse your reader right from jump and lose money. It's a great technique if you just want to dazzle someone with your point of view in the headline and then not give them anything substantive to read.
Inflammatory Words
Get out your Thesaurus, folks! The headline yells, "Smith RAGED at his opponent!" When you get to the meat of the article, IF you do, it says, "He said that his opponent lied." The angry synonyms for the word said are the most guilty. Well, the words aren't guilty, but the author's use of pejorative terms for it is. You said something, but your opponent says "you screamed," "you raged," you harangued," "you blasted," "you lambasted," yada yada yada. Somewhere when reading you will find that it's simply something someone said.
This also works for adjectives, too. If someone made an error, they simply made a mistake. But if you really want to fling arrows of blame at them, they made an EGREGIOUS error or a HORRENDOUS error. OMG it was THAT bad? You get the idea.
Use an Unflattering Picture
You know how when you make a Facebook post it gets more attention with a photo or other picture on it? Same thing with news articles which are now mainly read on electronic devices and always have a big pic to draw your attention. Don't like who or what you're writing about? Pick a photo that is most unflattering. This is ably demonstrated by someone who tweets a lot. Those not in his corner pick the ugliest pics of him that they can. It works! And if you have live photos on an iPhone, you can slant your writing by separating the images and picking the yuckiest one.
Call Your Subject by Last Name Instead of First
This may seem somewhat minor, but you engender more sympathy for your subject when you use a first name. Say you're writing about Kim Kardashian. (Who hasn't, right?) Calling her Kim makes her personable, the girl next door (HAH!). Calling her Kardashian is colder. It makes you think of her business empire and all the unflattering things you've read about her over the years. So if you're writing nicey-nice stuff about Mrs. West, you call her Kim. Hate her guts? Call her Kardashian or Kardashian-West.
My main purpose in writing this is to get you to think next time you read something in a newspaper, whether online or on paper. Or if you're writing, how you can or can't slant your writing. Any writer half worth his or her salt can do this easily. Op-Ed pieces are designed to get you to agree with the author. Regular news articles shouldn't be. Their job is to report what happened. Funny thing about that, eh?