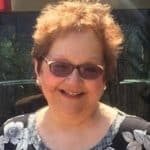 Self-love. Self-esteem. Self-worth. A lot of us didn't have much as teens. The sad part of it is a lot of us still don't have too much. It's a crying shame. Most of us have wonderful things to offer to this thing we call life. But many of us don't offer them up because society tells us we don't look "acceptable," that we don't fit in. . . because we're larger or smaller than the average bear, we don't have the right hair, we're the wrong color or some other ridiculous reason. So we run and hide. Is this you? If it is, read on.
It's How I Was Raised
That line was my mother's BS excuse for why she could never change. "It's how I was raised." Well, most readers of this blog were raised in an age that taught us it's all about others. Caring for and about others is a grand thing, provided you realize that YOU need some of that caring, too. Many of us didn't and still don't. I didn't. It was all *them* and never me. It was instilled in me from a young age. I was fat, ugly and good for nothing. I owed my life to others because mine wasn't worth it. And when it comes from your mother, it's hard to tell yourself it's wrong. Suffice it to say, by the time I was a young maid, there was nothing resembling self-esteem or self-worth anywhere near my soul.
Sometimes We Get Lucky
Despite my lack of self-esteem, there was one young man who saw through it all. He thought I was worth something. He thought I was beautiful. I still think he's crazy, but he's been hanging around for almost 50 years so maybe some of it's true, eh? He taught me about unconditional love. Sadly, I didn't understand that for a long, long, long time. It's changing now. Better late than never, as they say.
What Society Tells Us
I probably don't have to tell you that our culture in the U.S. says that to be worthy you should be tall, thin and preferably blonde OR have a big ass like Kim K. That's acceptable because that turns you into a sexual object. Well, guess what? NOT OKAY. We are all worthy and sex should have nuttin' honey to do with it.
I don't know about you, but me, myself and I, for one, am getting tired of being told I don't measure up. I think it's time some of us pull ourselves up to our full height, whatever it may be, and start to show society that we can shine just as brightly as what it calls stars. I use that term very loosely. We're the stars, ladies. We're the ones who raise kids, work, create art, fix cars, do the rocket science (think Hidden Figures) and make this bright blue marble go 'round.
What We Can Do
What can we do to counter society? Show 'em they're wrong. . . and I mean WRONG! How? Start by NOT. HIDING. Wear the bright clothing. Stand up front in the photos (very hard for me). Sing, dance, paint, do what it is you do and crow about it!!! Stick out that newly-found self-esteem! USE. IT. Don't hide because you're old, fat, not what society thinks is pretty or a combination of all the above. If you need inspiration, just look at my pic. I'm not any of it and I am starting to put it out there. Yeah, it's cathartic for me, but it's also fact. What fact? Like the old L'Oreal commercial used to say, "You're worth it." Yeah, I am. And so are you.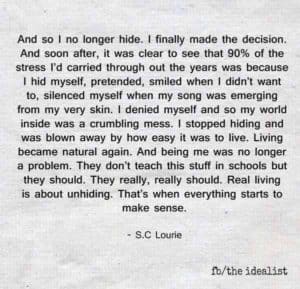 Come Out, Come Out, Wherever You Are
Where are you? I know I'm not the only Old Busted Hotness around. There is strength in numbers. Start taking care of YOU if you haven't been. Do you want a nice hair style? Get it. Would you feel better with your nails done? Get 'em done. Want to take a college course? Go take it! Now I'm NOT telling you to break the bank here. But there are little things that can make you feel better about being you. Do them. Enjoy them. And then get out there proudly. Hold your beautiful head up high and show the world what you've got. STOP. HIDING. We are a force to be reckoned with.
Breaking Good
I am breaking new ground every single day. Some of it's good. Some of it's great. Some of it I need to try again. And again. And again. I was 40 years old before I could look at myself in a ladies room mirror because I was told I didn't deserve to be putting on makeup and combing my hair like "normal" folks. Now when I walk into a public bathroom, I stare down that mirror!!! And, yeah, it stares back, but I no longer hate what I see. It has taken me a lot of years to get to this point. I'm just grateful I made it before check-out time.
The Point
My point is. . . . you are who you are. You are special, more special than you know. Do not check your self-esteem anywhere. Let your light shine. This world needs us old broads. They may not know it yet, but they DO. We have wisdom. We have knowledge. We have beauty. We know what it takes. We've been there. We've done that. Now it's time to let the world know what we've got. Who's with me?
See ya next time!