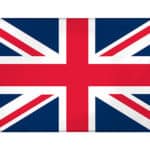 Company Names: Simply Be and JD Williams
Size Range: Simply Be 8 to 28, JD Williams 6 to 28, all one price! (US sizing)
Shoes: Yes, in US sizes 6 – 10, E and EEE fit (regular and wide) Great Boots in season!
Trendy: Simply Be is. JD Williams is a bit more classic.
Overall Rating (out of 10): 8
The British are definitely coming and it's about time! I first heard of Simply Be a few years back on The Curvy Fashionista blog. I went to the website, fell in love with it and soon began getting catalogs. Catalogs for Simply Be's *older sister* JD Williams followed. They are the same home company, but they cater to somewhat different tastes. Simply Be is younger, kickier. JD Williams, while quite fashionable, is a bit more laid back and they have absolutely gorgeous formal clothing.
The Clothing
Simply Be, as I said before, is kicky, young, spot-on fashion trendy. While I don't get all of my clothing from them, I've gotten quite a few pieces. I may be Old Busted Hotness but that doesn't mean I prefer to look old. LOL Here you'll find all kinds of jeans, hot tops, jackets, cute dresses, swimwear, intimates, sleepwear, great shoes and some of the currently hot Brit designers like Lovedrobe and Scarlett & Jo.
JD Williams is a little more classic. The clothing is still fashionable, but it's geared to a slightly older clientele if you go by the models and the styles. The clothing is beautiful and not quite as country club classic as, say, Talbots. However, if you need a gawjeous mother-of-the-bride-or-groom dress, take a look at JD Williams. You will also find nice day dresses, slacks, lots of tops, intimates, sleepwear and shoes.
Joe Browns
Both companies carry the Joe Browns line. Joe Browns is kicky, youngish, boho, vintage, 60s. . . call it what you will. If you like a more retro look, Joe Browns is for you. Available in the same 8 to 28 size range, same one price strategy. I have a few Joe Browns summer dresses that I simply adore!
Sizing
Sizing is 8 to 28 and ALL AT THE SAME LOW PRICE! Sorry to scream, but this is a feature I love. I tend to patronize more stores that offer one size range and price for all. Both Simply Be and JD Williams carry some petites and talls (called short and long), mainly in jeans, pants and longer dresses. Carefully check the item description for individual lengths. Sizes are US on the links provided so no conversions necessary! One more. . . Simply Be uses models larger than a soup bone, too! (But not so much JD Williams. . . sigh.)
Fit
In my opinion, having purchased from both stores, their fit is true to size. Now that being said, I have returned one or two items to JD Williams as I purchased packages of tops and the sizing in the package wasn't consistent. I understand retailers nowadays get things from more than one manufacturer, not to mention that sizing in women's clothing is all over the map. (More on this in a future post.) Other than this, I've been pleased to find that their sizing is rather consistent throughout.
Returns and Exchanges
Shipping is free over US$40 and your order will arrive in 8 to 12 business days. Expedited tracking is available at an additional charge. Both companies offer F-R-E-E- returns, making them extra convenient to purchase from.
Price
I always want to say not cheap, but compared to what? If you compare these clothing retailers to Walmart, yeah, NOT CHEAP. Guidelines are hard to give. Dresses are in the $50 to $100 range, but there are lots of coupons and ways to get things for a better price. Also, the quality and style is much better than anything you may find at Wally's.
Jeans are in the $40 to $80 range. Both retailers have a gazillion different styles of jeans. Get on their mailing lists for coupons and sales. And don't forget about my fave coupon place, Retail Me Not. Their credit cards give you extra discounts and rewards for dollars spent.
There are less-expensive offerings, $30 to $50 dresses and jeans from $25 to $40. Look around. You may be able to find just what you want at a very reasonable price!
My Overall Impression
Up top, I gave them an 8 out of 10. I can hear you now. . .  if you like them so much, OBH, why not run up the 10 paddle? My one not-so-happy thought is that I feel their websites are difficult to negotiate. If you get an ad from them in the email and click on a specific item, it brings you to the front page of the store. You have to hunt. Admittedly, this is a pet peeve of mine. It's inconvenient. Searching for items is a bear, too. It feels to me like you get anything other than what you put in the search box. But if you like to browse, it's an easy time of fun shopping. And, yes, I do love both stores!
See ya Monday!